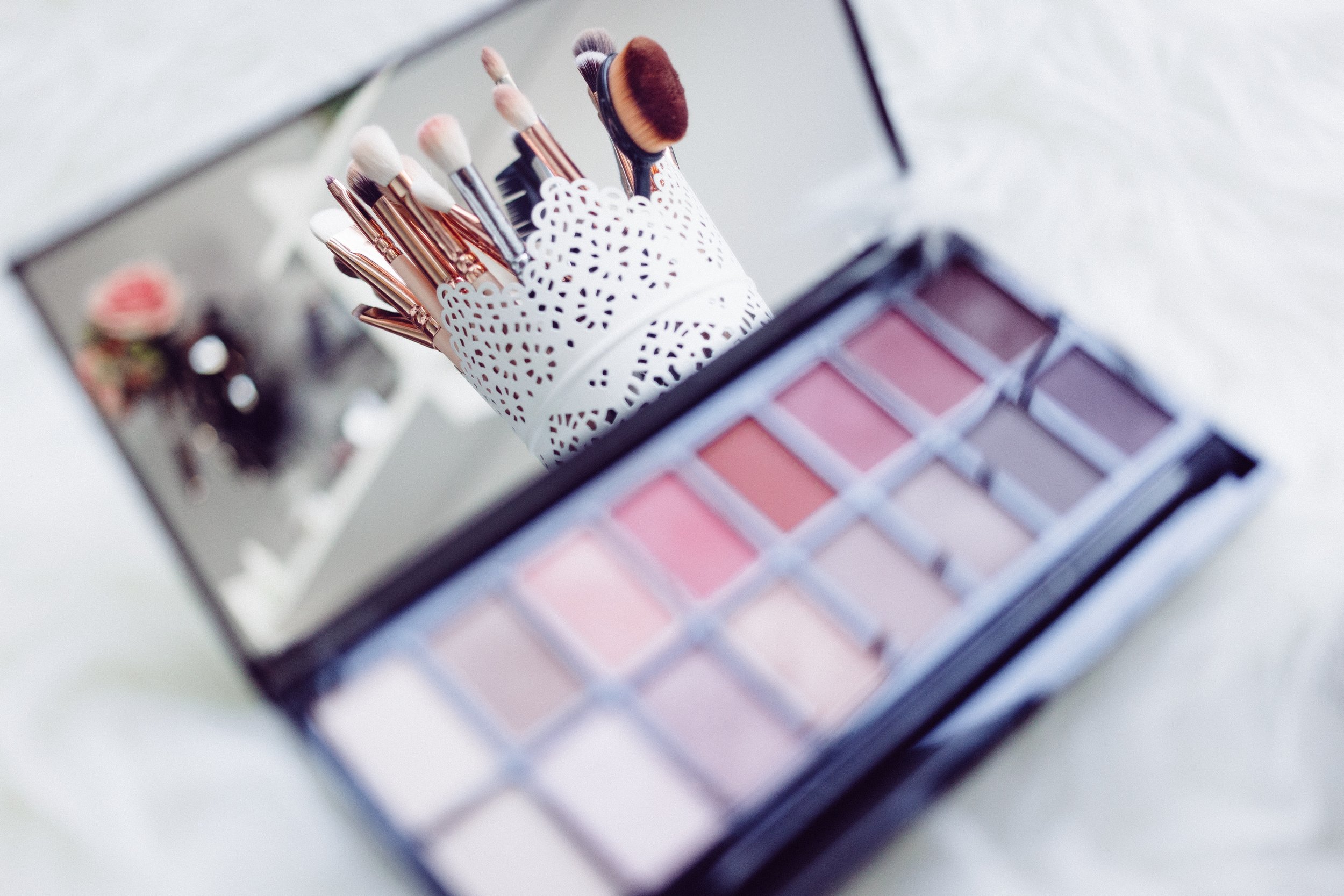 As green beauty or 'ingredient conscious' becomes a more popular category, beauty stores are clueing in and carrying more of what the people are asking for! For green beauty junkies like myself, this is a huge victory. Here are a list of some of the cleaner brands you can find at Sephora, along with a few of my favorite products from each line.
BITE Beauty

The Agave Lip Mask is a staple in my personal and professional kit. Super moisturizing, slightly sticky. Great for mixing with lipstick for a moisturizing, glossy look.
The Amuse Bouche Lipsticks are my favorite all-time lipsticks. I've even customized 2 of my own at the BITE Lab on Filmore St. here in SF. They're pigmented, long-wearing, moisturizing, and all around fabulous.
Lip liners! They're amazing. At $18, they're less than many on the market, but have much cleaner ingredients. Super long lasting and the perfect formula IMO- they're a bit on the dry side, which makes lipstick cling to it.

Farmacy

Green Clean is my favorite balm cleanser, outside of Pixi's collab with Caroline Hirons. One downside, it goes pretty quick since you need a good amount to get all of your makeup off. But it emulsifies and reminds me a lot of Clinique's cleansing balm. More effective makeup remover than Blue Moon by Sunday Riley, and less expensive too!
Green Screen Daily Environmental Protector Broad Spectrum SPF 30 Sunscreen [WTF this is the longest product name ever?!] The best physical sunscreen I have EVER used. Sits perfectly under makeup, doesn't change wear at all. No white cast, and super thin formula.

Tata Harper

Resurfacing Mask is hands down the best exfoliating/brightening mask I've ever used. The only down side is the price ($58) as I like to use a thinker layer, and the jar doesn't last very long. Also, I'm not a huge fan of jars, though it's standard for masks. Try a sample if you can, this mask is a one way ticket to glowy skin!
Voluminizing Lip & Cheek Tint in Very Sweet is my #1 most used cheek product in my kit. This color is flattering on virtually everyone, including deep skintones, as there is no 'milky' tone. It's a sheer wash of pink with a warm gold shimmer. Very natural, brightening, and youthful.
Regenerating Cleanser is loved by many, and you've probably heard of it before. It's a lovely skin cleanser. Don't rely on this to remove makeup, as it doesn't emulsify, but I love this to clean and buff the skin gently. I turned my mom on to this stuff, and she fell in love. Another pricy product, but try a sample and see if you fall in love!

RMS Beauty

Living Luminizer- duh. This is celebrity skin in a pot. A bit of this on the high points of the face gives you that Vouge-cover, red carpet, skin-like glow. Like baby skin. No detectable shimmer, it almost looks like face gloss, but isn't sticky. Another staple in my kit, as it looks great in person and on camera.
Lip2Cheek is another essential. I don't tend to use these on myself, or anyone with oily skin as these are very hydrating and dewy, but they are great and long-lasting on mature skin or drier complexions. Very pigmented and blendable.
Buriti Bronzer is the perfect red-based cream bronzer. The red in this product makes it look like a very believable sunkissed glow, almost sunburnt. Extremely realistic, and great for those days when you don't want to wear foundation, and just want to warm up the skin for a bit of 'life' in the cheeks.

Ecobrow * I can't seem to find the link, but Sephora lists it on the brands they carry. Hopefully Sephora is still selling Ecobrow!

There's only one product- a fabulous brow pomade that will make you say buh-bye to Anastasia! There's literally no difference, except I'd say Ecobrow doesn't dry out like the Anastasia brown pomade does- so that's a plus!
These are some of my favorite brands and must-try items! But there are plenty of other fabulous green brands at Sephora that I have less experience with, and therefore can't reccomend (yet!).
Check out: Captain Blankenship, Herbivore, Kari Gran, Antonym and Rahua.